Recently I picked up a Soundcraft 400B 24 channel analog mixing board from a guy in Chicago who had no need for it anymore. The board was in a super heavy flight case (200+ pounds) and it looked a bit beaten up- well, its around 30 years old! But these old Soundcrafts have a sweet sound- that legendary British sound, and it is worth my time to investigate whether this board adds a new quality to STUDIO 330. In order to do that, the board has to be disassembled, cleaned, repaired and brought back to life. Once I started to disassemble it I was marveling at the brilliant simplicity of this machine- a fully modular design that makes maintenance so much easier than today's equipment. I am pretty excited about the process! Only one module turned out to be defective and it is already on its way to Creative Audio Labs in Nashville for repair. Not Bad!

Here are some pictures of the process:



I am thinking of including an analog system that consists of a vintage mixing board and a professional grade multitrack tape machine at STUDIO 330. I am aquiring a vintage Soundcraft 400B 24 channel/4 bus mixing board that can feed into our digital setup as well as into a possible 8 track 1" tape machine. Why only 1" tape? Because of tape cost: 2" tape is $300 per reel, while 1" is, guess, about half.

But I want Your opinion on this- is there an interest in having access to an analog setup? Drop me a line with your opinion! You can reach me at allemande@charter.net.



Scheduled for recordings this fall and winter are...

~ Small Forest (Jeanne Kuhns, Marybeth Mattson, Pat Palmer, guest musicians) for a full length CD
~ Lucy Hagen, full length CD
~ Becky Markvardt, full length CD
~ Randy Bruce, seven songs
~ Jennifer Sparks, 2 full length CDs



---

Parks Phillips & Co.


Parks Phillips & Co. is a Christian music band from Door County Wisconsin, featuring the father/daughter duo of Dan Phillips (vocals, guitar, fiddle) and Pamela Parks (vocals). Also in the band are Pamela's husband Jarrod Parks on drums, Eric Leiberg on bass, Jennifer Grato on piano, and Jerry Stults on banjo and background vocals.
This lively six piece band just finished their newest CD in our studio. Here is a YouTube video of their sessions:



---

Lucy Hagen

Door County resident Lucy Hagen is preparing a new CD, to be recorded at STUDIO 330, with Hans Christian producing and engineering. Lucy is currently fine tuning her material which will consist of original and cover songs. Recording sessions are scheduled to start in November of 2014 and it is planned to have the CD completed by February of 2015.

Preview Lucy's singing in this video, recorded in the control room of STUDIO 330 on Oct. 7th, 2014:

Powered by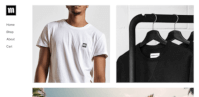 Create your own unique website with customizable templates.