Hans Christian's versatility as performer, recording engineer, and producer for over 25 years has created a legacy of concerts and recordings that have touched people's hearts around the world. A seasoned musical veteran in the studio and on stage, Hans can provide creative support for a variety of styles- from Folk to Rock, Classical, Electronic and Devotional music and even to soundtracks and dialog production.

His work as a cellist and multi-instrumentalist has spanned recording projects for three decades, having worked with some top illuminaries in the business, including Robbie Robertson, Gene Clarke, Sparks, John Waite, Billy Idol, members of the Red Hot Chili Peppers, Peter Case, Daniel Lanois, T Bone Burnett, Victoria Williams, Toni Childs, Krishna Das, GuruGanesha Band, Snatam Kaur, and his own band, RASA.

In the studio, Hans has worked on countless projects as producer, engineer, editor, and arranger. He has extensive experience as a narration editor and producer of music for games with LucasArts and other game production companies.



Hans offers a deep understanding

of the recording process and how to achieve superior sound quality in the studio.
His most recent projects with other artists includes work with Small Forest, Girish, GuruGanesha Band, Ben Leinbach, Thomas Barquee, Johanna Beekman, Michael Cohen, and others...He is also a sought-after mix and mastering engineer with a long list of projects to his credit.

His affiliation with Wisdom University as adjunct faculty from 2008-2015 has afforded him repeat opportunities to perform and record as a cellist at Chartres Cathedral in Chartres, France during week long lectures and seminars.

His most recent original CDs are Be Love (Allemande Music, 2017), Source (Allemande Music, 2017), Nanda Devi (New Earth Records, 2015) and Moments Of Grace (Sounds True, 2016).

For detailed information about Hans' original music and his concert schedule please visit: www.hanschristianmusic.com
Powered by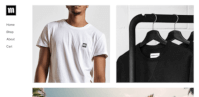 Create your own unique website with customizable templates.