Scheduled for recordings this fall and winter are...

~ Small Forest (Jeanne Kuhns, Marybeth Mattson, Pat Palmer, guest musicians) for a full length CD
~ Lucy Hagen, full length CD
~ Becky Markvardt, full length CD
~ Randy Bruce, seven songs
~ Jennifer Sparks, 2 full length CDs



---

Parks Phillips & Co.


Parks Phillips & Co. is a Christian music band from Door County Wisconsin, featuring the father/daughter duo of Dan Phillips (vocals, guitar, fiddle) and Pamela Parks (vocals). Also in the band are Pamela's husband Jarrod Parks on drums, Eric Leiberg on bass, Jennifer Grato on piano, and Jerry Stults on banjo and background vocals.
This lively six piece band just finished their newest CD in our studio. Here is a YouTube video of their sessions:



---

Lucy Hagen

Door County resident Lucy Hagen is preparing a new CD, to be recorded at STUDIO 330, with Hans Christian producing and engineering. Lucy is currently fine tuning her material which will consist of original and cover songs. Recording sessions are scheduled to start in November of 2014 and it is planned to have the CD completed by February of 2015.

Preview Lucy's singing in this video, recorded in the control room of STUDIO 330 on Oct. 7th, 2014:

Powered by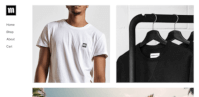 Create your own unique website with customizable templates.