I am thinking of including an analog system that consists of a vintage mixing board and a professional grade multitrack tape machine at STUDIO 330. I am aquiring a vintage Soundcraft 400B 24 channel/4 bus mixing board that can feed into our digital setup as well as into a possible 8 track 1" tape machine. Why only 1" tape? Because of tape cost: 2" tape is $300 per reel, while 1" is, guess, about half.

But I want Your opinion on this- is there an interest in having access to an analog setup? Drop me a line with your opinion! You can reach me at allemande@charter.net.


Powered by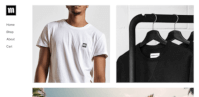 Create your own unique website with customizable templates.